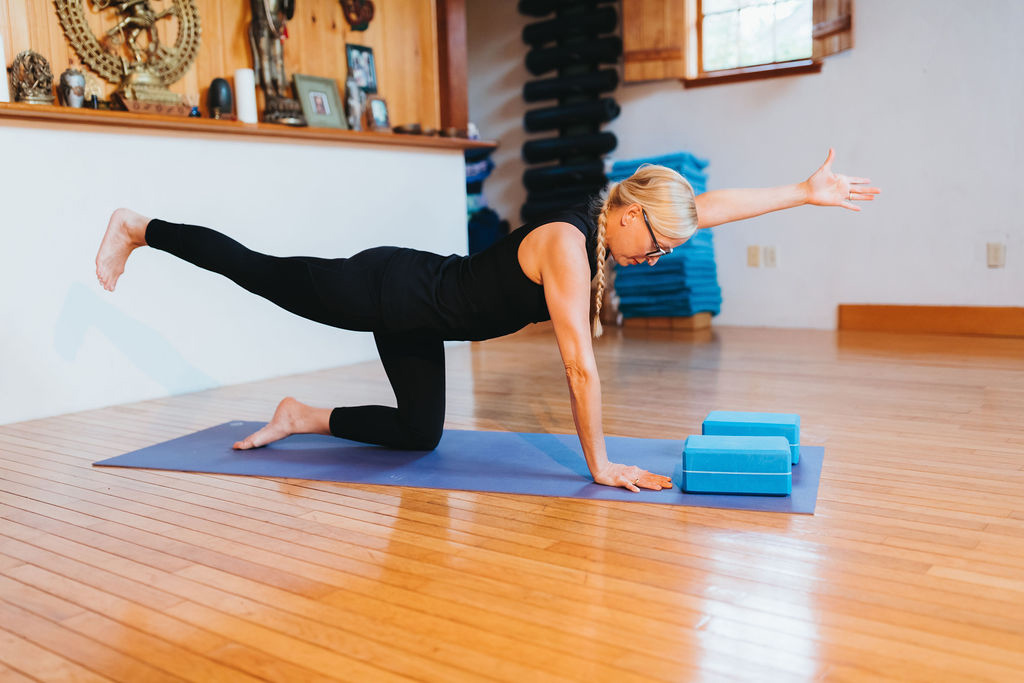 Nantucket's Best Kept Secret
Bartlett's Farm has been a fixture of the Nantucket community since the early 1800s when William Bartlett began tilling the soil and harvesting hay. What many don't know, however, is that elevated two stories above the family's acres of tomatoes, beets, carrots, corn, herbs, and flowers is one of the island's best kept secrets: a spacious and serene space known as the Hayloft, which serves as the home to Dharma Yoga Nantucket.
Open to the public year-round, Dharma Yoga Nantucket is a warm and welcoming place for yoga students of all levels of experience. The loft is air conditioned in the summer and heated in the winter. Featuring exposed rafters and windows that admit abundant natural light, the space provides a serene setting for the practice of several different styles of Classical Hatha Yoga which bring improved health, well-being, and a sense of peace to those who practice it.
Class Photographs by Rachel Elizabeth Photography
E-MAIL: info@dharmayoganantucket.com
PHONE: 508-901-1355
Online Class Rates:
Single  class: $19
10 class card: $180 ($18 per class, 6 month expiration)
20 class card: $320 ($16 per class, 1 year expiration)
20 Class Year Rounder Card: $280 ($14 per class, 1 year expiration. available in person only)
Location:
Bartlett's Ocean View Farm Marketplace Upstairs Loft
33 Bartlett Farm Road Nantucket MA 02554
Schedule your class directly on the schedule tab of this site
Class Info
We encourage you to preregister on line to secure your space.
Mats, straps, blocks, and blankets are available.
Ample parking is available.
The Hayloft is air-conditioned in the summer and heated in the winter.
Wear comfortable clothing. Layers are a good idea.
Yoga is best practiced on an empty stomach. Avoid heavy meals 2-3 hours prior to class.
Drink water before and after class.
Let us know if there is an injury or medical condition we should be aware of.
Beginners are welcome.
Classes are open to all levels. We are attuned to the needs of each individual student, regardless of your level of practice. We will offer personalized instruction and adjustments when necessary.
Listen to your body, take a break or skip a posture if you need to. Challenge yourself, yet be mindful of the fact that there should never be any stress or strain.
Remember that Yoga is a process. Be consistent in your practice and be patient with yourself.