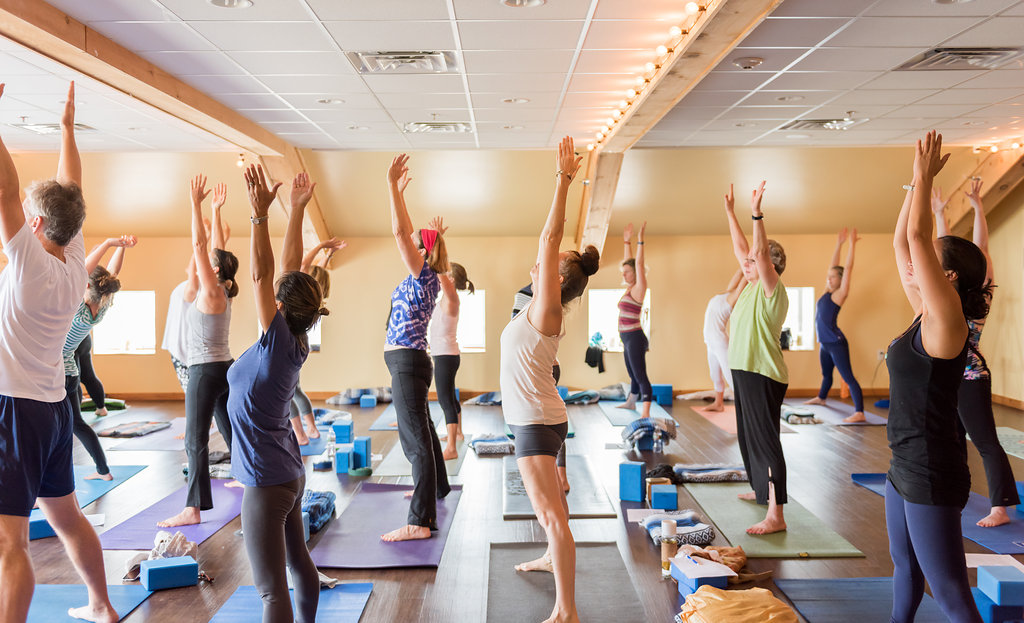 In Person Class Info
Classes are located at Bartlett's Farm  
We are inside the Farm marketplace on the second floor.
Please pre register online to secure your space. Use the schedule tab here or reserve on your MIndBody app.
Please do not attend in person classes if you are not feeling well.  If you are feeling symptoms such as sore throat, fever, or cough please stay home until you are feeling better. Let's take care of ourselves and each other.
Mats, straps, and blocks are available.
Wear comfortable clothing. Layers are a good idea.
Yoga is best practiced on an empty stomach. Avoid heavy meals 2 hours prior to class.
Drink water before and after class.
Let us know if there is an injury or medical condition we should be aware of.
Beginners are welcome. Classes are open to all levels. We are attuned to the needs of each individual student, regardless of your level of practice. We will offer personalized instruction and adjustments when necessary.
Listen to your body, take a break or skip a posture if you need to. Challenge yourself, yet be mindful of the fact that there should never be any stress or strain.
Remember that Yoga is a process. Be consistent in your practice and be patient with yourself.


In Person Class Rates:

Single  class: $30
10 class card: $230 ($23 per class, 6 month expiration)

Year Rounder Cards are available upon request.

Due to limited capacity pre-registration is required - There is a 12hr cancellation policy for all classes.
Zoom Class Info
We encourage you to pre register on line to secure your space.
Once registered, you will receive the link to the Zoom Room 30 minutes before the start of class
Yoga is best practiced on an empty stomach. Avoid heavy meals 2-3 hours prior to class.
Let us know if there is an injury or medical condition we should be aware of.


Online Zoom Class Rates:

Single  class: $19
10 class card: $180 ($18 per class, 6 month expiration)
20 class card: $320 ($16 per class, 1 year expiration)