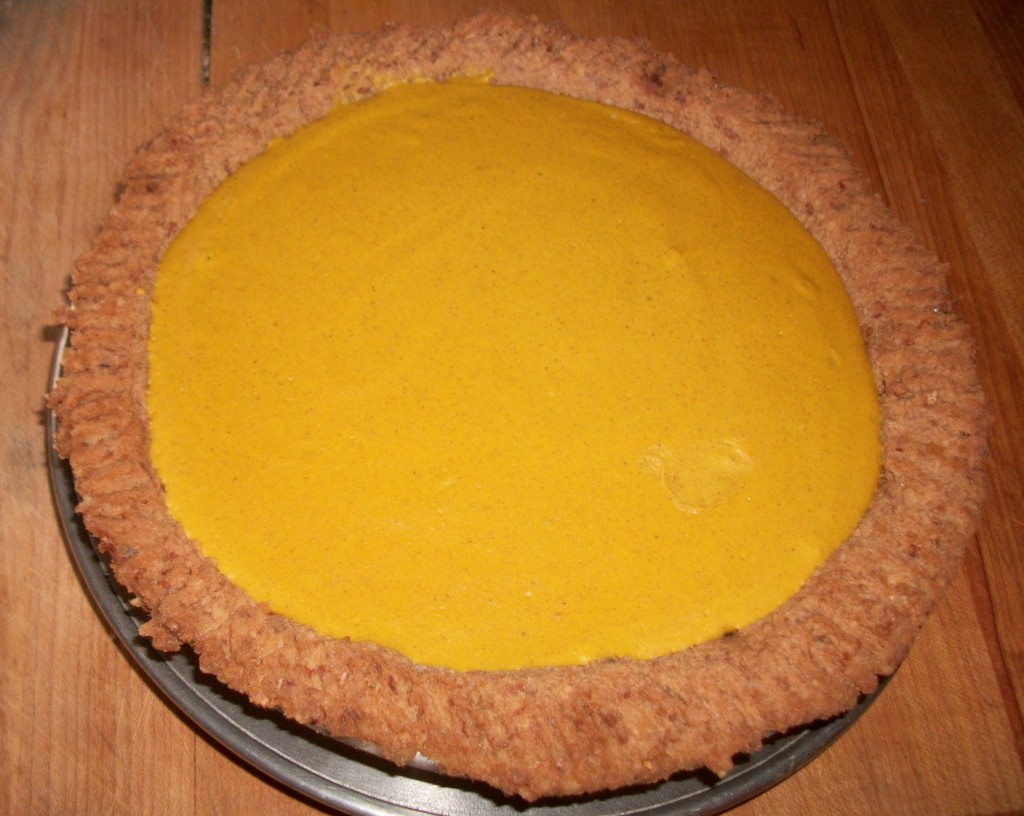 Pumpkin Pie
Who doesn't love Thanksgiving, a holiday that revolves around EATing?  A day where we get to gather around the table and take a moment to reflect on all that there is to be thankful for.  There are no presents to buy, not much to do (except maybe watch a football game) so we really get the opportunity to enjoy each others company and just be.  My mother started a wonderful tradition many years ago.  Before we dig in to the feast, we go around the dinner table and talk about what we are thankful for.  When we first started doing this my sisters and I were much younger and we and would roll our eyes a little bit and play along to appease her.  Now it has become a most meaningful moment in the day.  It is so easy to focus on what is wrong in our lives or in the world.  By taking a moment to pause and share what there is to be grateful for, we embrace the true meaning of the holiday.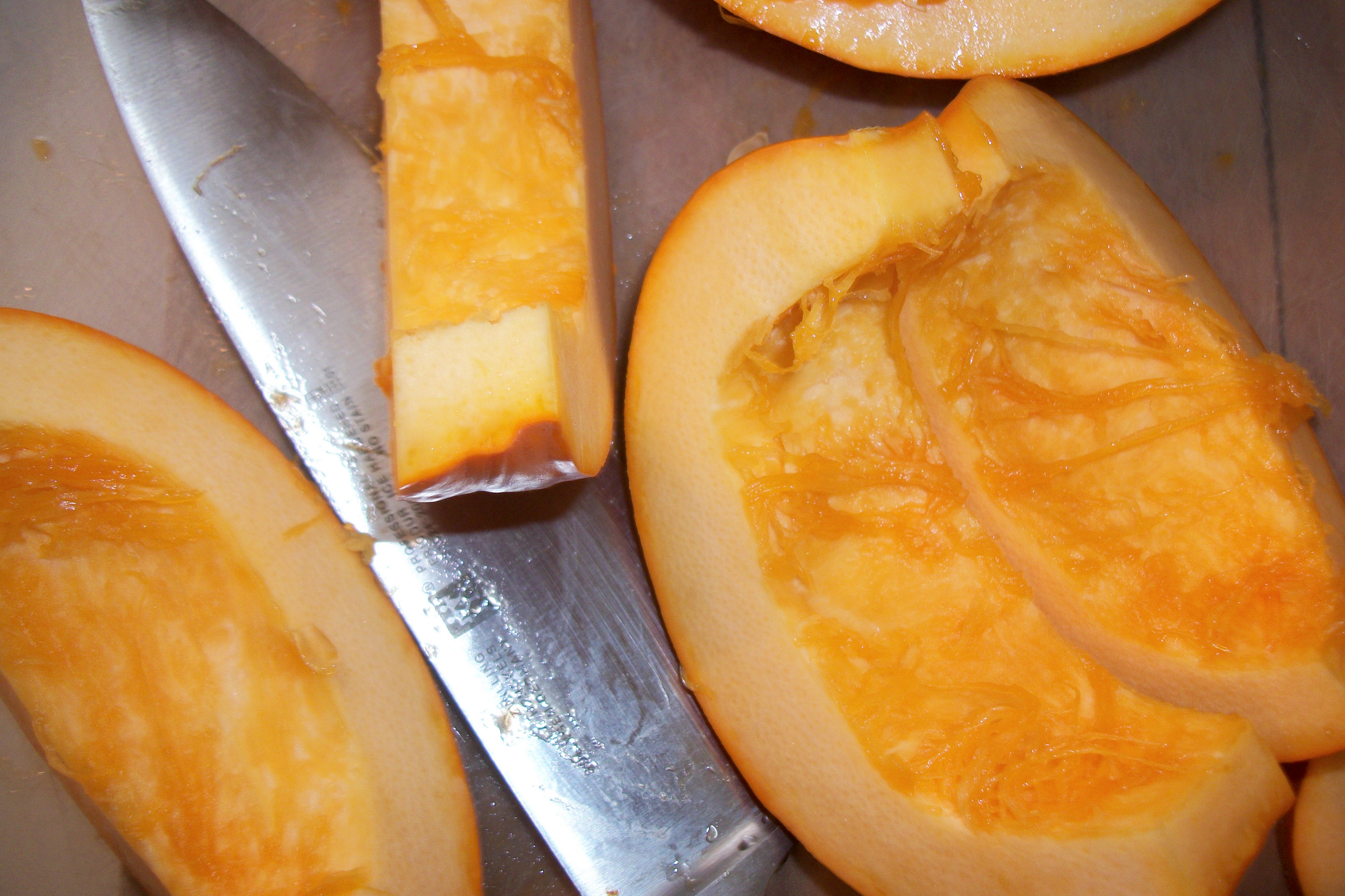 It wouldn't be Thanksgiving without pie and what better way to celebrate than with the quintessential Thanksgiving treat; pumpkin pie?  Try this raw version and you will be amazed at how delicious it is.
Pumpkin Pie
2 cups of soaked and dehydrated pecans
1 cup of pitted medjool dates
½ cup of raw coconut oil
½ teaspoon of cinnamon
Filling
2 cups of cashews soaked overnight
1 cup of sugar pumpkin juice
(To make the pumpkin juice: run ½ of a small seeded sugar pumpkin through a juicer)
½ cup raw agave syrup
½ cup melted raw coconut oil
2 teaspoons cinnamon
1 teaspoon turmeric
½ teaspoon nutmeg
½ teaspoon ginger
¼ teaspoon of vanilla extract
Pinch of cloves
Blend pecans in a food processor until ground into a fine flour like consistency. Add the dates and cinnamon and blend until it forms a sticky dough.  Press the dough into a 9 inch pie plate.  I like to flute the sides with a fork for a traditional old fashioned look. Place the crust in the freezer to set for about an hour.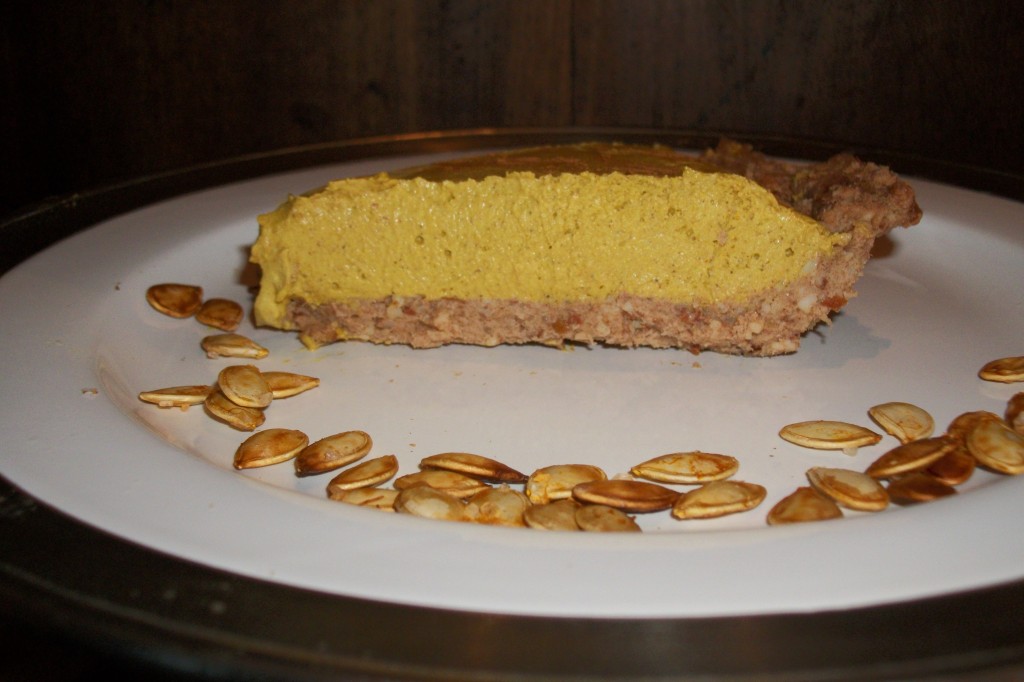 Place all of the filling ingredients in a Vita Mix or other high speed blender and blend until smooth.  Pour into the crust and return to the freezer at least 2 hours or overnight.
Once the pie is set, you can store it in the fridge until dinner.
Enjoy!  Happy Thanksgiving!