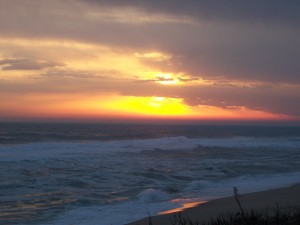 Embrace the concept of Santosha, one of the Niyamas of Yoga.
It is the feeling of contentment with what we already have, in all aspects of our life.  Focusing our energy on what we have rather than on what we are lacking.  These things can be material like a new car or more conceptual like a better relationship with a family member.  There will always be someone who has a bigger car, a more lavish house, the seemingly perfect relationship.  These "things" are not our concern.  We can take refuge in knowing that we already have all that we need.  However, Santosha is not to be confused with complacency, it simply means that we are at peace with where we are right now.   We can be content where we are while we are working toward something.
Be content, be grateful,  and be truly happy.