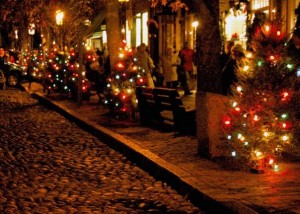 Part 2 : Gifts to give  for  PRACTICE.
Books:
1. Asanas: 608 Yoga Poses  by Dharma Mittra
2.  Yoga: The Iyengar Way by Silva Mehta, Mira Mehta, and Shyam Mehta

3. Yoga as Medicine: The Yogic Prescription for Health and Healing by Yoga Journal and Timothy McCall

all books available at: amazon.com
More:
1.  No Yogi should be without their own personal mat.  It is the one thing  you need to practice. If you want to spluge, the Jade Yoga Harmony Professional mat is the way to go.  It is durable, super non slip and environmentally conscious.  It has a bit of a rubbery smell at first but that will disappear after a few classes.  I have had mine for over two years and am still loving it.
available at: http://www.jadeyoga.com/store/home.php or amazon.com
2. I am a huge fan of the Unitard.  No fussing with your clothes when it is time to go upside down.  It stays put so you can keep your mind on the practice and off of whether or not your belly is showing.  This unitard is my favorite.  It is affordable and made of cotton with 10% lycra to keep everyting nicely in place.

available at: http://www.5stardiscountdancewear.com/prod_Women-s-Camisole-Unitard_253_76.htm
3.  If you prefer Yoga Pants to a unitard, these are a great option:
Danskin Women's Supplex Capri

available at: amazon.com
4. Zobha makes yoga clothes that are pretty and functional.  I love everything on their site.  I am especially fond of their tops.  They have a shelf bra and inserts to keep everything covered and supported.  This is one of the splurges on the list, but well worth it.
Zobha Scarlett Tank


Zobha Marilyn Tank


available at: http://www.zobha.com/
5.  A great stocking stuffer is a pair of  ToeSox.  When the studio is  a little chilly grab a pair of these for non slip warmth.  They come  in fun colors and either with or without toes.

6.  This  cotton cashmere wrap is so soft and cozy that you will want one in several colors.  It is perfect for keeping the body warm before and after class and can be worn half a dozen different ways.

available at: http://www.victoriassecret.com/
6. The best gift is a gift certificate for a series of classes at your local studio.  YogaFarm gift certificates are available by emailing:  joburnham@live.com with your request.  A 5 class card is $6o.
HAPPY SHOPPING!  MORE HOLIDAY PICKS NEXT WEEK.